Free Tour Andorra la Vella

verified
Duration: 3:00
|
Provided by
Carles
Spanish
| 10:30 AM & 4:00 PM
English
| 4:00 PM & 10:30 AM
Catalan | 4:00 PM & 10:30 AM
French
| 4:00 PM & 10:30 AM
German
| 10:30 AM & 4:00 PM
Overview
Meeting point: next to Dali's sculpture "La Noblesse du Temps" in the Plaça de la Rotonda. We will visit the most emblematic sites of the country's capital, Andorra la Vella, including its beautiful and interesting Historical Center. We will visit the best places of natural, cultural and artistic interest. We will mention the history of the Principality of Andorra and will walk through the current political centers of interest. BOOK NOW
This activity includes:
Estatua / Statue Dalí
Puente París / Paris Bridge
Jardín vertical / Vertical Garden
Parc Central / Central Park
Colección de Arte / Art Collection
Casa de la Vall / Valley's House
Consell General / New Parlament
Centro Histórico / Historical Center
Iglesia Románica de Sant Esteve / Romanesque Sant Esteve Church
Plaza del Pueblo / People's Square
Arquitectura del granito / Granite Architecture
Y Muchos más sitios de interés / and many more interesting places
Empiece a alegrarse / Look forward to the visit
Our Guides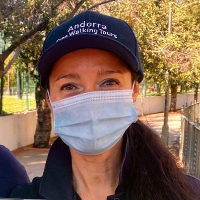 Astrid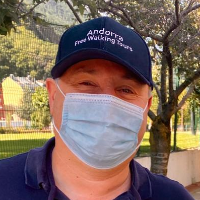 Xarli
Meeting point
Plaça de la Rotonda, Andorra la Vella
On arrival
Meeting point: Next to the Dalí Statue in the Plaza de la Rotonda (between the statue and the jewelry shop).
Things to note
Please arrive on time.
Please arrive about 10-15 minutes before the guided tour time to complement the administrative issues.
This tour always takes place regardless of weather conditions: sun, clouds, rain, or snow.
Looking forward to guide you. You will love it!
Cancellation policy
This tour has a 1 day(s) cancellation policy. Failure to cancel within this time or in the case of your non-arrival, will result in a cancellation charge of €2 fee per person.
Spanish
| 10:30 AM & 4:00 PM
English
| 4:00 PM & 10:30 AM
Catalan | 4:00 PM & 10:30 AM
French
| 4:00 PM & 10:30 AM
German
| 10:30 AM & 4:00 PM